Create An Account To Get Started
Our dedicated internal team will review your application and notify you if once you are approved via email.
Get Your Favourite Luxe Products
Give it a try, fall in love, and spread the joy! Earn sweet commissions on every eligible sale through your special affiliate link. Happy sharing!
Create Exciting Content And Get Selling
Spread the word about our brand with amazing content and your custom link. Every purchase using your link earns you a lovely 15-30% commission. It's a win-win situation!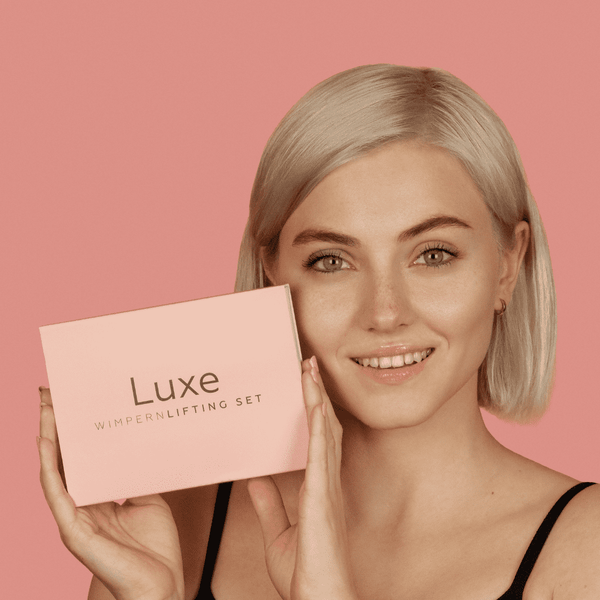 LUXE is waiting to have you on the team!
Attention all beauty enthusiasts with a passion for natural alternatives and a heart for empowerment! We're seeking fantastic content creators to join our mission and promote the beauty of going natural. Together, we can inspire and uplift others while making the world a more beautiful place. Let's embark on this journey of positivity and growth!
Earn Extra Money On The Side
Unleash your earning potential: 15-30% commission for you, and 10% off for your followers! Join now!
Your Own Beauty Wonderland
Unlock your beauty dreams with the freedom to choose any product you desire! Yes, that's right – you get to pick exactly what you want. It's like having your very own beauty wonderland!
High Conversion Rate
Experience the magic: Our products and landing pages boast an impressive 6% visitor conversion rate!
Easy & Personalized Onboarding
Let's set you up for success! Our team will guide you with clear instructions and provide a custom link for you to share with your friends and followers. Get ready to shine together!
Exclusive VIP Access
Get ready to be pampered like a VIP! You'll be the first to try our exclusive new products, enjoy fantastic promotions, and join our special VIP campaigns. Let the beauty adventures begin!
Journey To Greatness
With our unbeatable quality, rest assured you won't miss a single sale, thanks to our 30-day cookie window period. Payouts are always on time, ensuring a seamless experience for you. Join us now and elevate your journey to greatness!
We're Paying It Forward
We've got something special just for you! How about scoring FREE Luxe Cosmetics Products, earning extra moolah, and supporting a totally vegan and cruelty-free beauty brand? Yes, it's all possible! Let's show you the way to this exciting beauty adventure! Join now and let the magic unfold!
STEP 1: Sign up to apply for our Content Creator program! Our team will review your application and notify you via email upon approval.
STEP 2: Once approved, we'll send your account info and ship out requested products. Log in to access your unique referral link.
STEP 3: Get creative! Share your reviews and feedback with your followers and friends.
STEP 4: Start earning! You'll get 15-30% commission for each sale made through your link, using text links or banner ads. Your followers and friends also enjoy 10% off!
Simply fill out the application to sign up, and once approved, you'll start earning a percentage of every sale you send our way.
Yes, every product is free!
There are no limits. The more you do, the more you earn!
Affiliates should adhere to the instructions from the Federal Trade Commission (FTC) regarding the testimonials and reviews. An individual policy for all reviews and testimonials on products and services provided by Luxe Cosmetics, as well as social networks, forums, blogs etc. must be present at the affiliate websites. According to the FTC, "a connection between the endorser and the seller of the advertised product", if there's any, must be "fully disclosed".
You can contact us anytime at partner@luxe-cosmetics.com