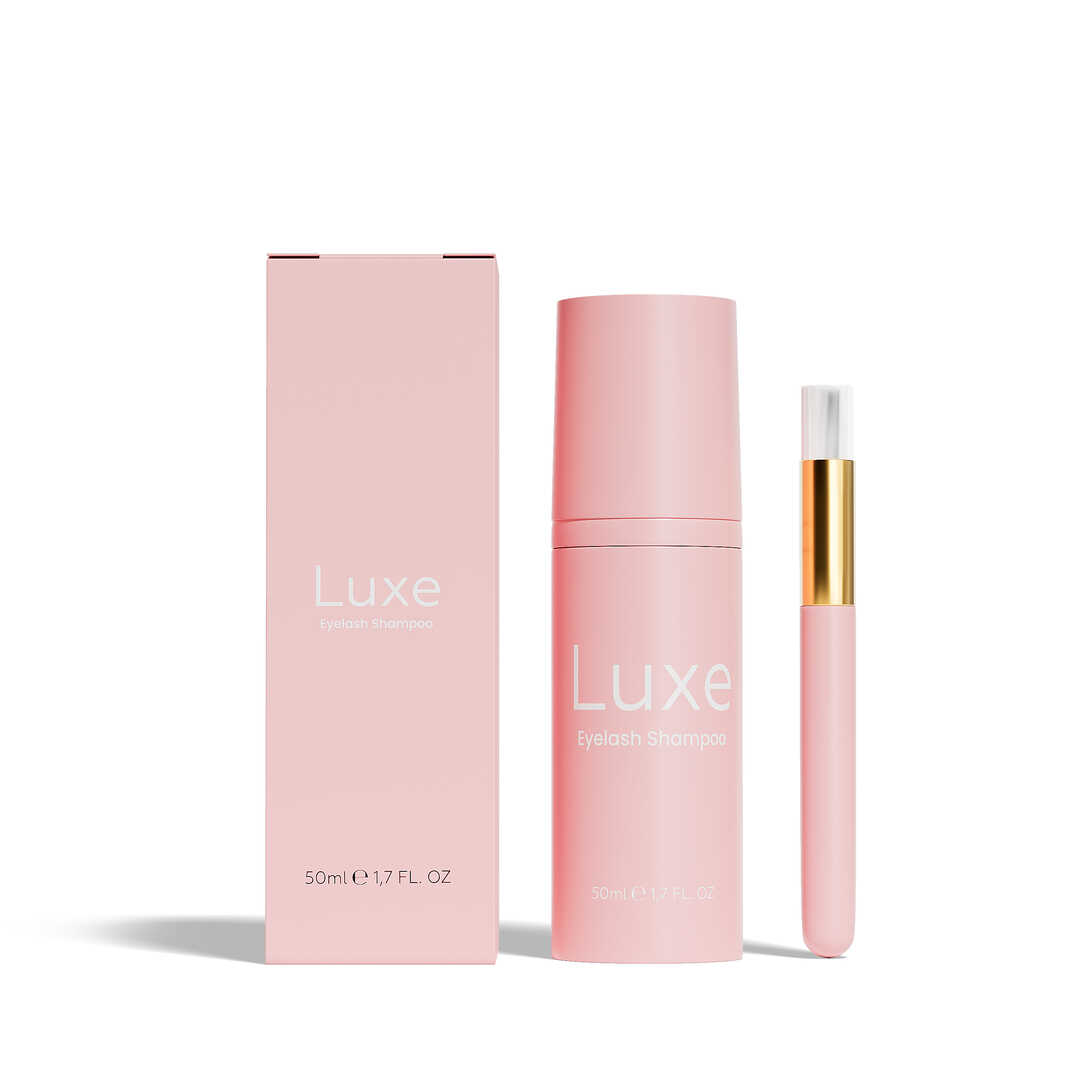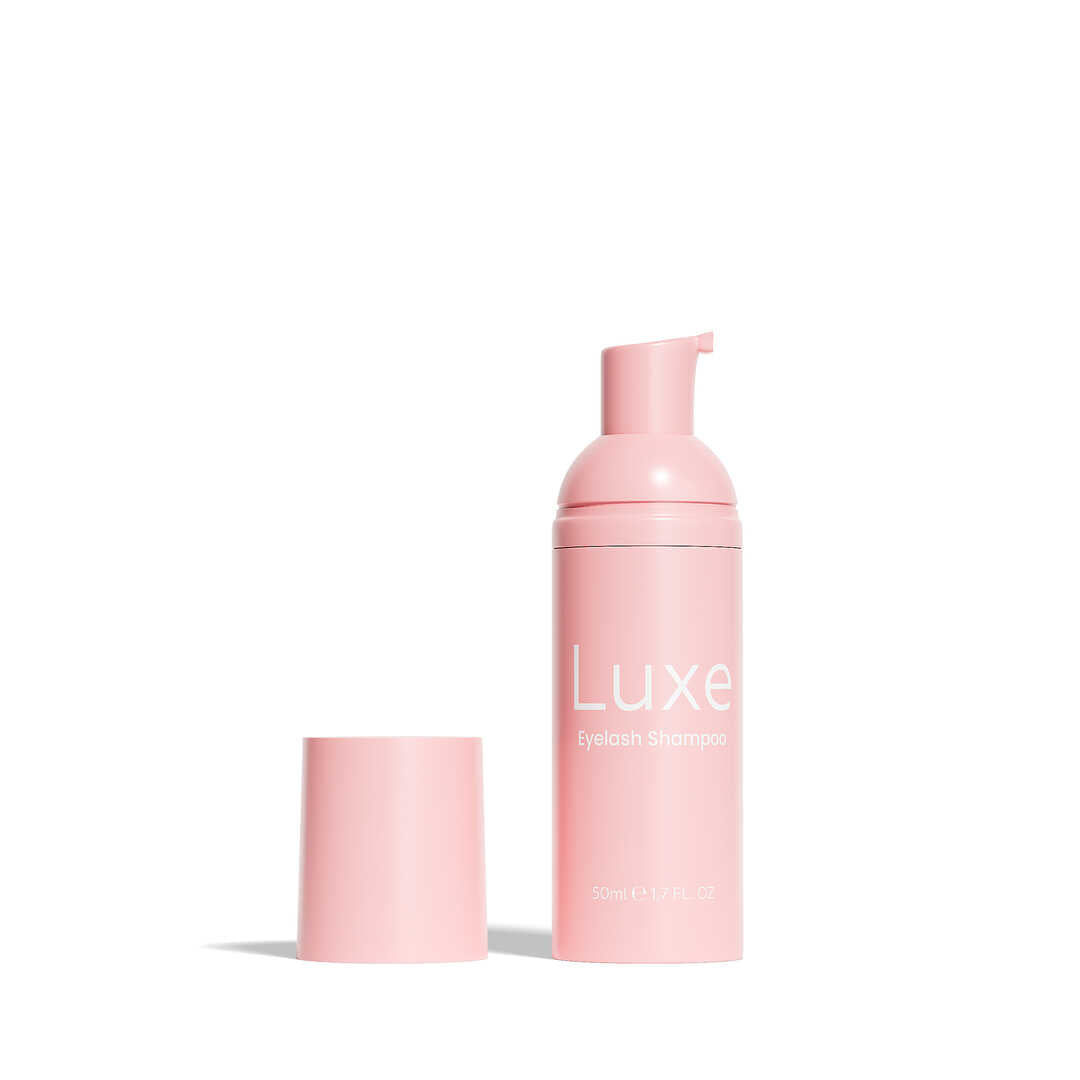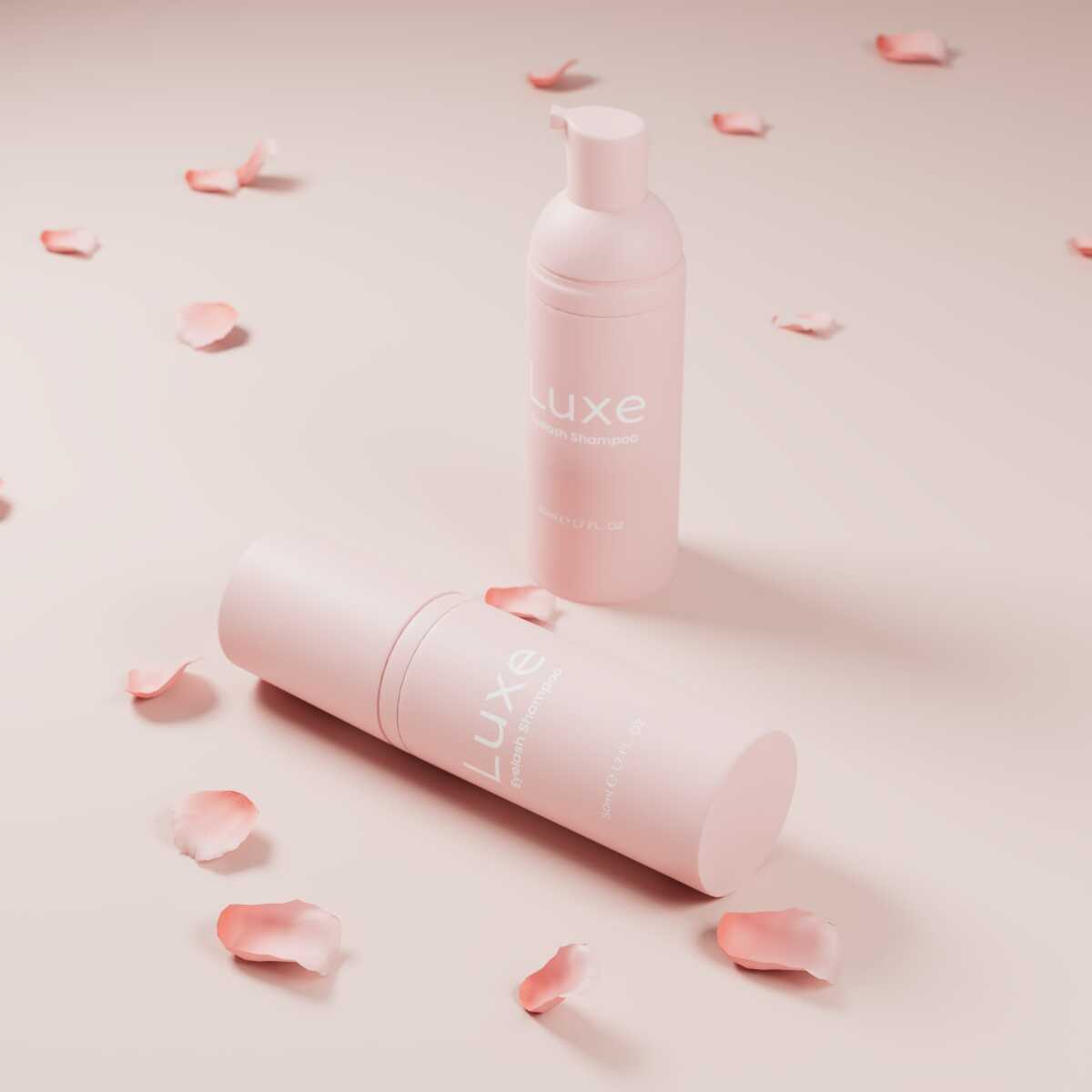 Luxe Eyelash Shampoo

Mild foaming shampoo

Gentle ingredients

100% vegan & cruelty-free

30-day money-back guarantee
In stock - 2 business days delivery


100% Natural
•
Cruelty-Free
•
Test for 30 days
✖
30-Nights Risk Free Trial
NO KIDDING
Try it. Sleep with it. Use it in your daily routine. If you're not in love with your Luxe Cosmetics product, we'll give you a full refund for up to 30 days.
100% Natural Origin
WE ARE COMMITTED TO SUSTAINABILITY
We firmly believe that true beauty comes from within. That's why all our products aim to enhance our customers' natural beauty.
Cruelty-Free
FOR FRIENDS FOR LIFE
We will never test on animals - EVER. At Luxe Cosmetics, we believe you should never sacrifice your values to look good.
why we love it
gently cleanses
leaves lashes feeling soothed and hydrated
moisturizing
eyelash shampoo includes glycerin, a powerful humectant that helps maintain lashes moisture
mild cleanser
includes mild coconut-based surfactants, a gentle alternative to traditional sulfates
lightly fragranced
lash shampoo leaves a refreshing, clean scent
why we love it
REAL RESULTS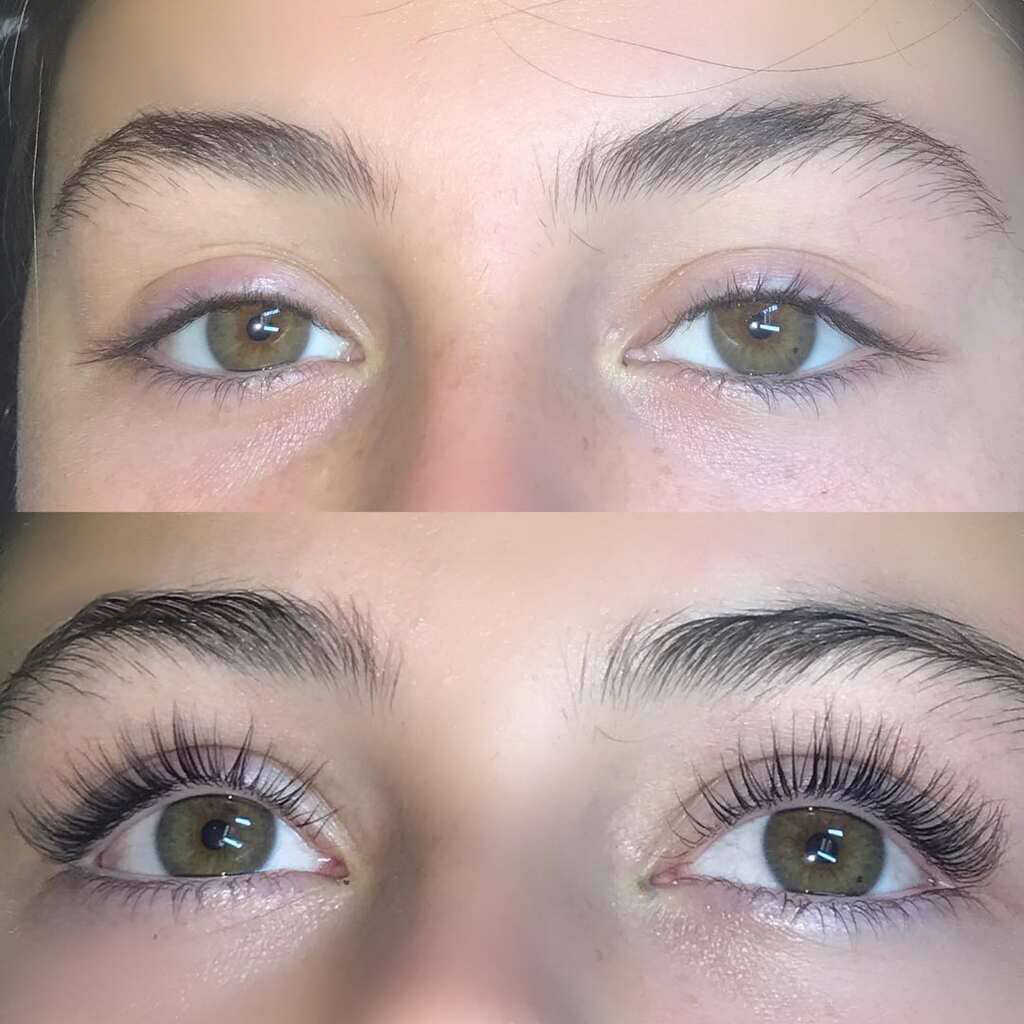 after the 1st application*:
100% agree
that lash shampoo has a pleasant foam
100% agree
that it is gentle on the lashes
100% feel
that their lashes is refreshed
97% agree
that eyelash shampoo quickly and gently dissolves makeup, dirt and impurities
after 28 days of use*:
100% agree
that it removes excess oil
100% feel
that their lashes is clean
97% agree
that their skinlashes feels calmed/soothed
97% agree
that lash shampoo helps balance the lashes
Distilled water, decyl glucoside, sodium cocoyl glutamate, sodium lauryl glucose carboxylate, lauryl glucoside, citric acid, sodium gluconate, sodium benzoate. glycerin
Yes! Luxe Eyelash Shampoo is suitable for all types and lengths of eyelashes.
You are not satisfied with the result or with your product? No problem! Just contact our support at info@luxe-cosmetics.com and reply to the automatic email. After that, the support will take care of your concern in a few minutes and refund you 100%.
We have unlimited confidence in our Luxe Cosmetics Products and know that you will absolutely love your lash shampoo and your new lashes! That's why we offer a 30 day money-back-guarantee!

Our Products has been dermatologically tested, 100% vegan and cruelty-free.
How long does the shipping take?
The delivery time to USA, Canada and United Kingdom is currently 7-9 business days. You can find the details in our delivery information.
How can I track my order?
As soon as we ship your package, you will receive an email with a tracking number. You can easily track your order on our website. To do this, go to TRACKING and just enter your email address and order number and you will have all the information at a glance.
When do I get my money back?
Your refund will be released as soon as we have processed your order. This usually takes a few minutes after you have contacted us. The amount will be refunded to the account or card that was used for the purchase. Please note that credit card refunds may take longer to process. We try to process everything for you as quickly as possible, however, individual banks may take longer to process refunds.
Is my payment information secure?
Your data is transferred via a secure SSL connection and is therefore subject to the latest security standards. The transmission of your data does not represent a risk at any time. Your security is our highest priority!